.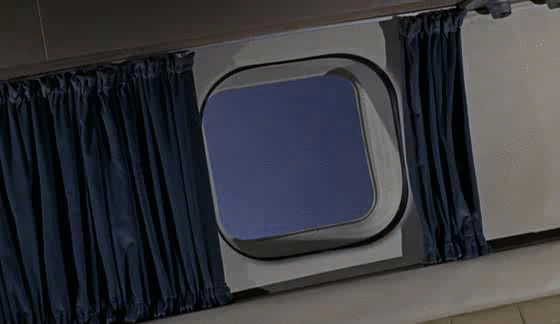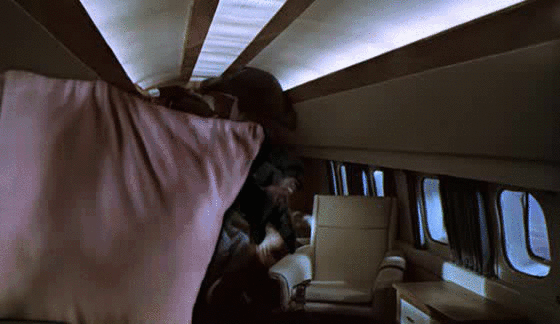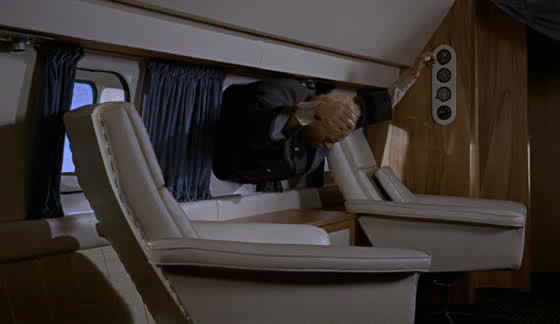 I've never seen
Goldfinger
. Today's Way Not To Die was inspired by, of all things, Mitt Romney and his wife and Rachel Maddow. Ann had that plane trouble earlier this week and Rachel was making fun of
Mitt's bizarre "joke"
about it...
"I appreciate the fact that she is on the ground, safe and sound. And I don't think she knows just how worried some of us were... When you have a fire in an aircraft, there's no place to go, exactly, there's no – and you can't find any oxygen from outside the aircraft to get in the aircraft, because the windows don't open. I don't know why they don't do that. It's a real problem."
... and in so doing Rachel showed the above clip and I was all, "Well that's this week's Way Not To Die."Simple as that.
Anyway I know I've admitted this before but maybe you thought I'd fixed this egregious error by now so let me make it clear - the only James Bond movies I have ever seen, still, are the Daniel Craig ones. So tell me, dear readers: if I go about fixing this, which ones should I watch? Do I need to tackle them in order? Should I just watch the Sean Connery ones and be done with it? Sound off!
--------------------------------------