.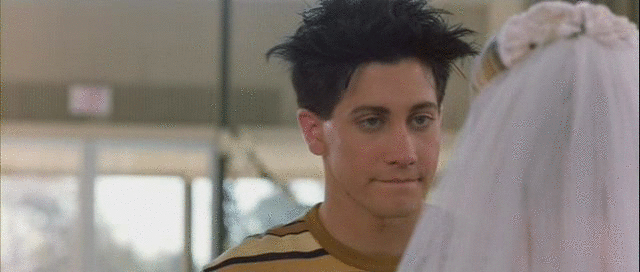 .
Can you believe that it's been 10 years to the day since
Bubble Boy
came out? Looking at it now Jake seems so young, so fresh-faced. He'd yet to face steroids and pup-tents and Anne Hathaway's sad vagina. What a simple world it was! Over at The Film Experience I took a little look back so why dontcha
click over and check that out
. It's Swoosieriffic!
.
.