As of yesterday, I am finally the proud owner of the
My So-Called Life
box-set. This is years in the making, people! Years! I hadn't seen an episode since MTV replayed the show ages ago; it's probably been a decade since I sat down and watched any of Angela Chase and the gang. But last night I sat down and watched the first two episodes, and man, talk about a time-machine. I never really thought about it at the time, but I was pretty much the same age as these characters when this show was on - it aired from August 1994 to January of 1995, while I was in my Senior year of High School; Angela was a Sophomore, but since I was (am) emotionally-stunted, we might as well have been the same age. Watching it now brought me back to that time, the early Nineties - all that plaid! - with a vengeance... and then there's Jordan Catalano...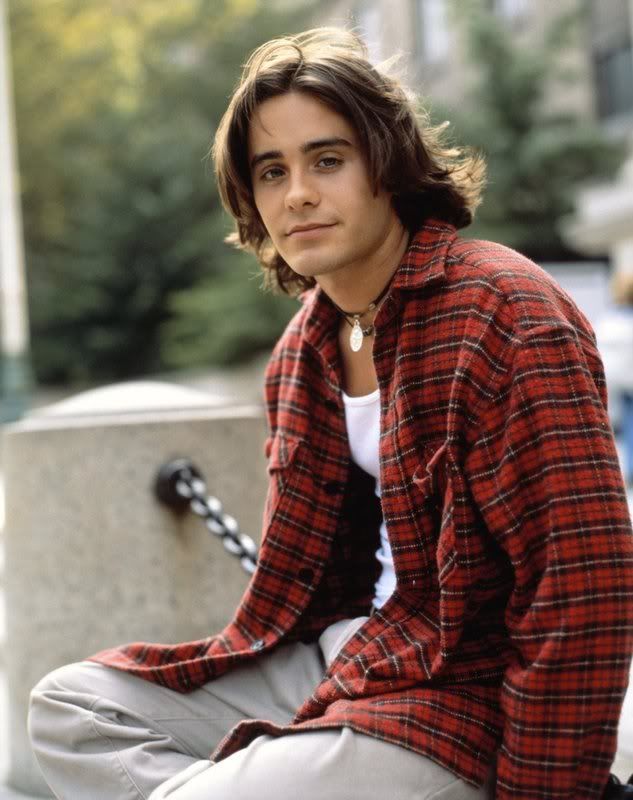 For previous Jordan Catalano-related visual-stimulation,
click right here
. Oh Jordan! I love the way you lean! Looking at the above pic, I'm reminded that I had my hair EXACTLY like that at this point in time... man, my stalking tendencies revealed themselves early on.
Anyway, I'm looking forward to watching the remainder of
MSCL
's short-lived run - just 19 episodes! - over the holiday weekend. It's entirely likely I'll be wearing plaid and listening to Counting Crows again this time next week. Beware!
.